Chilkur Balaji Temple, popularly known as "Visa Balaji Temple", is an ancient Hindu temple of Lord Balaji on the banks of Osman Sagar in Hyderabad. Chilkur Balaji temple timings,entry ticket cost,price are mentioned below.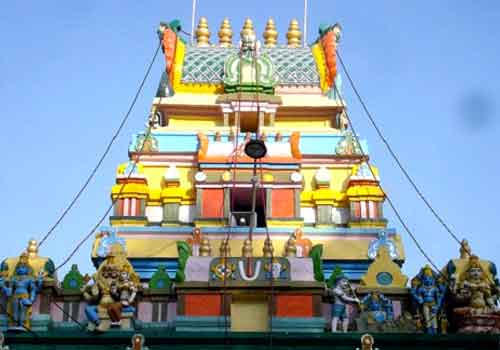 Chilkur Balaji Temple – Visa God
Chilkur is a small village which is also a popular pilgrimage. Chilkur balaji temple is built in this popular village. chilkur balaji god is very famous for abroad visas hence is popularly called as visa god. Many people come here to pray for getting visa. The main deity of the temple is Lord Balaji Venkateswara along with Sridevi and Bhoodevi accompanying him.
Usually the devotees follow regular pattern. They offer 11 "pradakshinas" and their prayers to lord balaji venkateshwara. Once the wish is granted, they take 108 pradakshinas of the temple to show their gratitude and thank the God. The rounds are done by chanting of mantras and religious prayers along with the lively talks of the highly educated priests, who speak and motivate devotees in English and Telugu with their words and mantras.This temple is known for its positive and peaceful atmosphere, away from the regular and commercialized touch.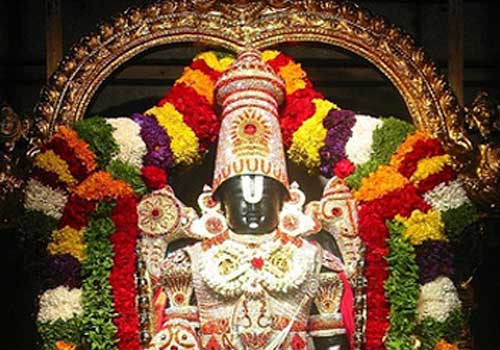 Chilkur Balaji temple darshan timings are from 5 in morning to 8 in night. It is open throughout the week. Devotees can be seen doing pradakshina since morning till late in night. It is estimated that about 75,000 to 1 lakh devotees visit Chilkur temple of Hyderabad every week. Chilkur temple is also visited by many great spiritual and religious gurus also.
Hanuman temple,shiva temple and ganesh temple are also present here. So many fancy stalls are also present around the temple. Outside the temple there are many small hotels as well.
Chilkur Temple 108 Timings
| | |
| --- | --- |
| Day | Timings |
| Monday | 5.00 am – 8.00 pm |
| Tuesday | 5.00 am – 8.00 pm |
| Wednesday | 5.00 am – 8.00 pm |
| Thursday | 5.00 am – 8.00 pm |
| Friday | 5.00 am – 8.00 pm |
| Saturday | 5.00 am – 8.00 pm |
| Sunday | 5.00 am – 8.00 pm |
Chilkur Temple Entry Fee:
Entry is free
Chilkur Balaji Address:
Hyderabad District, Chilkur, Telangana 501504
Chilkur Temple Phone:
Bus Timings to Chilkur Balaji Temple:
| | | |
| --- | --- | --- |
| Route-288D | Mehdipatnam | Chilkur Balaji temple |
| First Bus | 05.00 am | 06.00 am |
| Last Bus | 20.40 pm | 20.50 pm |
| | |
| --- | --- |
| Frequency | |
| Peak Time | Slack Time |
| 00:10 | 00:10 |
Images for Chilkur Balaji Temple:
Chilkur Balaji Temple Route Map:
Popular Posts