Best Trekking Places in Hyderabad
Medak Fort : Medak fort is the best trekking place if you like to explore the buildings of rich architecture on your way of trekking. It is 95 Km away from Hyderabad city. It's a hilly region and your prize that is the beautiful Medakkfort is located on top of it. The hilly region is of about 100 acres.
Khillaghanpur : KhillaGhanpur is about 111km away from the city of Hyderabad.  It's a rocky hill comprising of an age old fort built by King GonaGanapa Reddy. The trek can be started from the Ghanpur village. The hilly region is about 4 sqkm. This will be one such trekking place which ensures you not only an adventurous experience but also to a lesser known history and its remainings.
Anantagiri Hills : Anantagiri is about 80 Km away from Hyderabad that can be covered by 2h 30min approximately. It is one of the dense forest regions in Telangana. The trekkers can have a beautiful view of the Musiriverwhich takes its birth in these hills. The place is ideal for trekking but if you are on for some serious adventure you try  your hand on the rock climbing and rapelling which are a bit difficult sport here.
Durgam Cheruvu :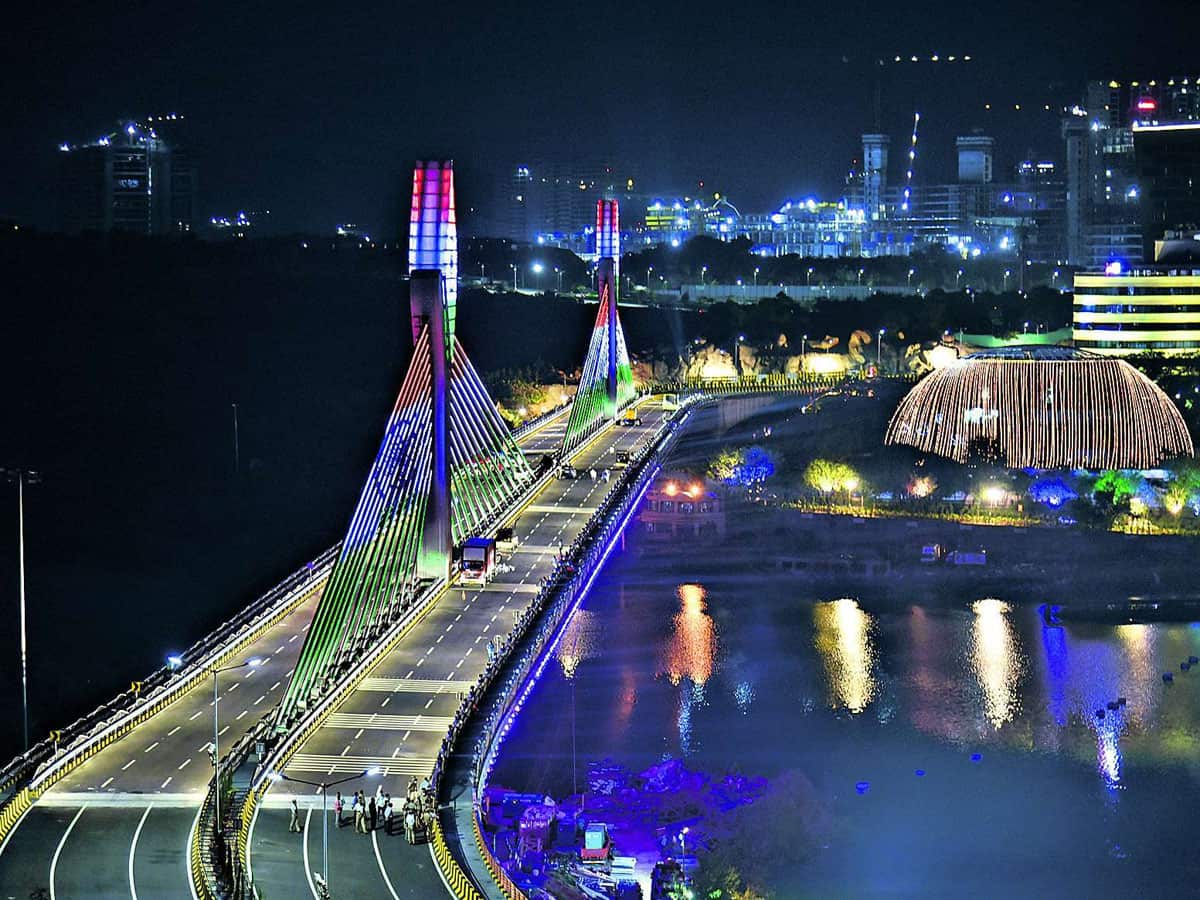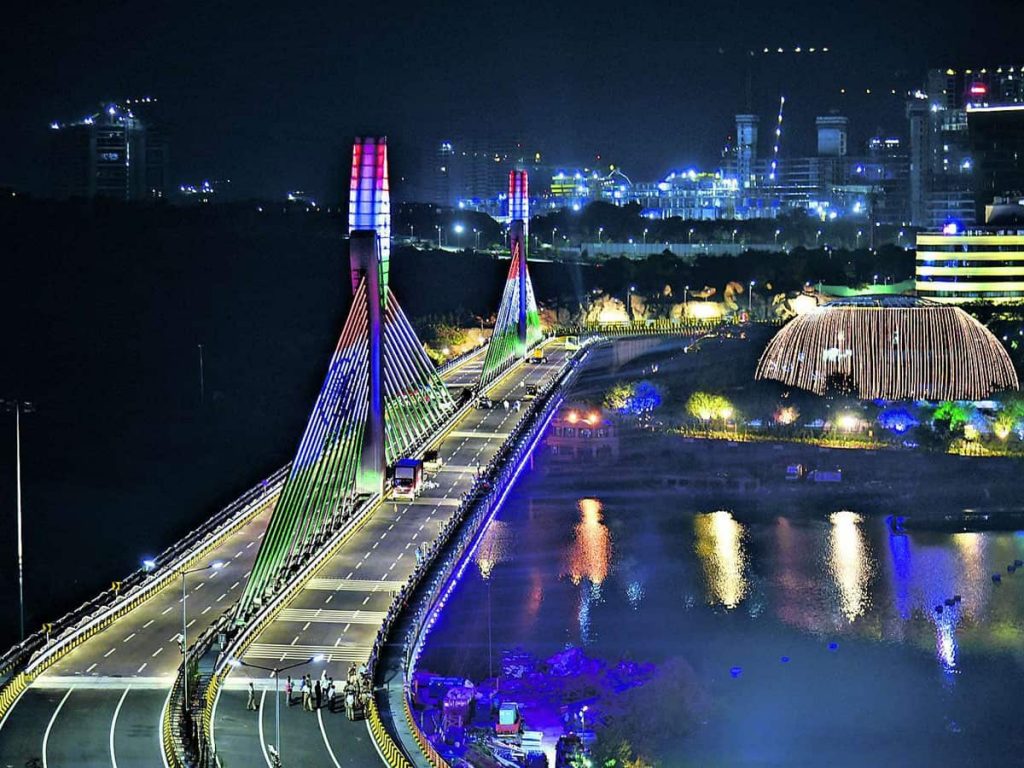 (image reference: en.etemaaddaily.com)
Durgamcheruvu is not only a paradise for the trekkers but also the natural beauty lovers out there. It is a natural fresh water lake that lies covered by the granite rocks and is the surprise for you here, of course now you know that. So it's also known as the secret lake. The granite rocks surrounding the lake are about 63 acres which is like much more older than any of our years together.  You can try mild rock climbing and some fishing for time pass.
Horsley Hills:
Horsley hills is one of the weel known tourist destinations in Andhra Pradesh. It is located in at an altitude of 4,100 ft. The hills are lush green due to the thick forests in this region. Horsley hills is one of those hill stations that people always love to visit. This is one of the few adventurous spots in the country that offers zorbing . If you are extremely lucky you are likely to wild bears ,sambars and deers. After you day long trek you can settle down in camp nearby as these hills are known to provide the best camping locations for tourists.
Check the latest Places to visit in Hyderabad with your family or friends and enjoy your day!