Best cold stone creamery – Cream Stone, Creamstone Concepts is the hot favourite cold stone creamy and a chain of ice cream and dessert parlour in Hyderabad. There are lots of Creamstone branches in Hyderabad and you are sure to have one in your locality. Who doesn't love ice cream and more so the beautiful these are served at the ice cream parlours at present. And for the calorie watchers, such parlours have also come up with different varieties and options that are completely safe for your diet. Creamstone is no different. No doubt it is one of the best ice cream concepts parlours in Hyderabad.
Best cold stone creamery  – Cream Stone
Choosing the best
Whenever we walk into an ice cream store, we opt either for the same old flavor that we like or start to get confused as to what we should choose and if that at all would be a good choice. And sometimes in the process we end up ordering a flavor that may not taste as good as others. There also are times when we feel like tasting each and every flavor available in the ice cream parlour. Well, Creamstone Hyderabad Banjara Hills and any other branches of this stone creamery has made it easier for you to get the most out of the cold creams that you are crazy for, or simply put the oh so yummy ICE CREAMS!!! Be it the simple and everyday flavours or the exotic ones, you can get all of these at Creamstone.
You can get the best of ice cream with them. They have a wide choice of scoops, sundaes, shakes made out of your favourite ice creams and more. Walk into one of the Creamstone parlous and find your choice of cream stone ice cream cup today. If you are in Hyderabad, finding a Creamstone store will not be a problem. They have parlous at various places in and around the city such as the Cream Stone Hyderabad Jubille Hills, Kukatpally, Hitech City, Ceamstone Hydeabad Himayat Nagar, Gachibowli, Begumpet and various other places.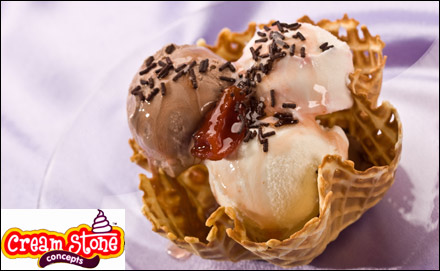 Finding the Cream Stone branches
Finding the Cream Stone branches within Hyderabad is easy. You can either find one in your friendly neighborhood or near your workplace. And if you can't spot any this easily, simply check online for the places where they are located. You can either search for stores near the place you are in on Google or simply go to Creamstone site and use their store locator feature to find the nearest outlet.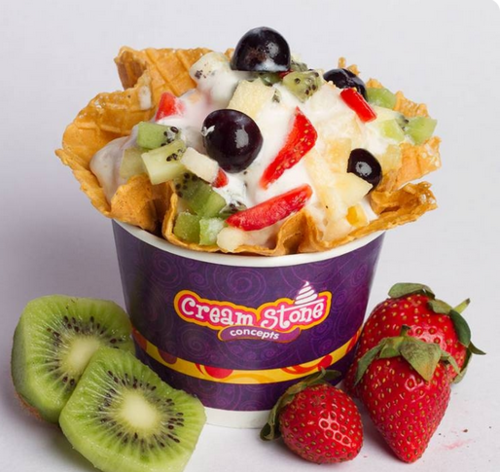 Their unbelievable timings
Did you ever have had this craving for ice cream late in the night and then the face the disappointment of not finding any ice cream parlour open that late? This happens so often, at least for me. But, the Creamstone Hyderabad timings are such that you can give in to your late night cravings for a cup of your favourite sundae. They stay open till 2AM in the night. Revolutionary, isn't it? No doubt they are so popular amongst the people.