Wish You Everyone a Happy Ganesh Chaturthi 🙂
Ganesh Chaturthi is here, the most awaited famous festival after Covid-19 pandemic. This year 2023, Hyderabad will cross 1 Lakh Ganesha idols in twin cities (including Cyberabad & Secunderabad). The 9 days Vinayaka Chaturthi festival will starts on 10 September 2023 (Friday) and immersed on 18 & 19 September 2023.
This year Ganesh Chaturthi will be celebrated on September 10. This 11 day festival will end on 19 September 2023 across India. 
Top 5 Famous Places to Visit During Ganesh Chaturthi in Hyderabad
Khairtabad
Balapur
Old City (Gowlipura)
Durgam Cheruvu (Hitech City)
Kavadiguda
Khairatabad Ganesh Chaturthi: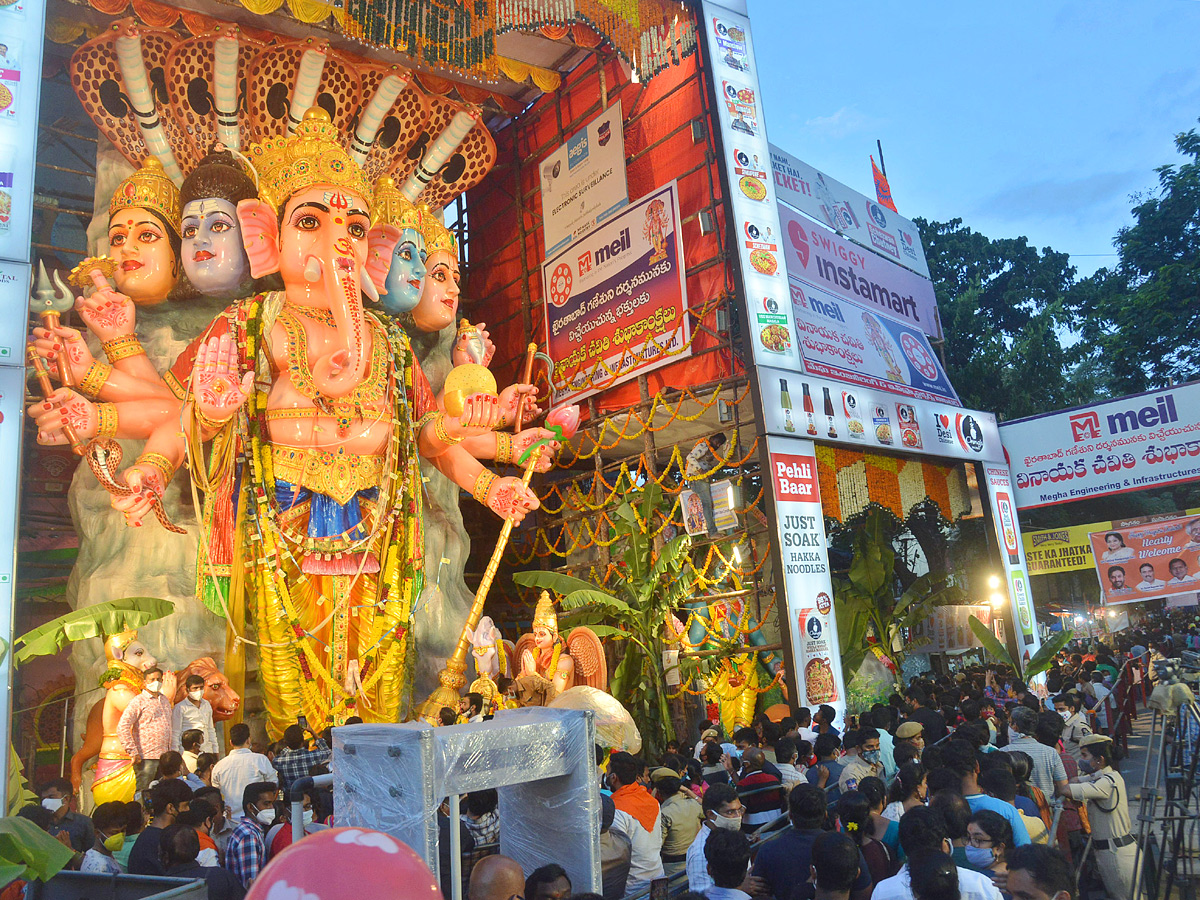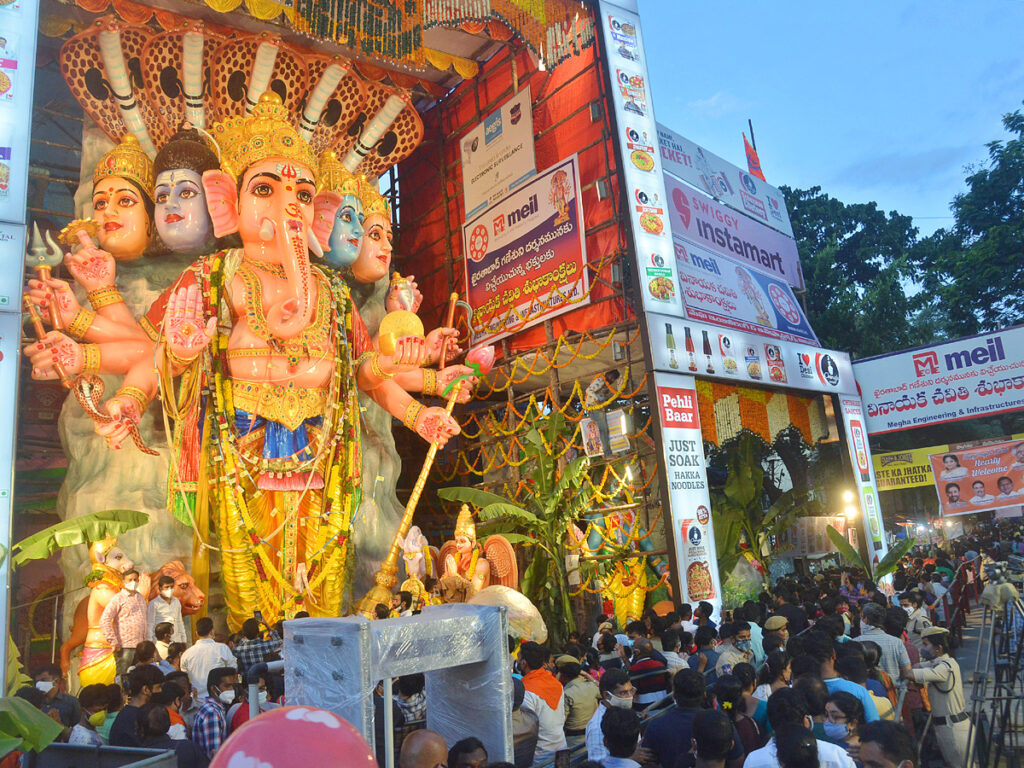 One of the largest Ganesh idols in the world will setup at Khairtabad,
Hyderabad. Kharatabad Ganesh Utsav Committee will be installing 61 feet
Ganesha idol this year as it will complete 64 years since its started and
named as "Sri Dwadashaditya Maha Ganapathi".
Last year 2023 Khairtabad Ganesha idol was 58 feet and laddu was 6000 Kgs
in weight.
This year Ganesh idol looks like the Sun, with 12 heads, 24 hands, adorned with 12 serpents and riding a chariot with seven horses. If you are in Hyderabad on the 11th day of the festival,
head right to Hussain Sagar Lake to watch procession and final 'visarjan'.
Balapur Ganesha: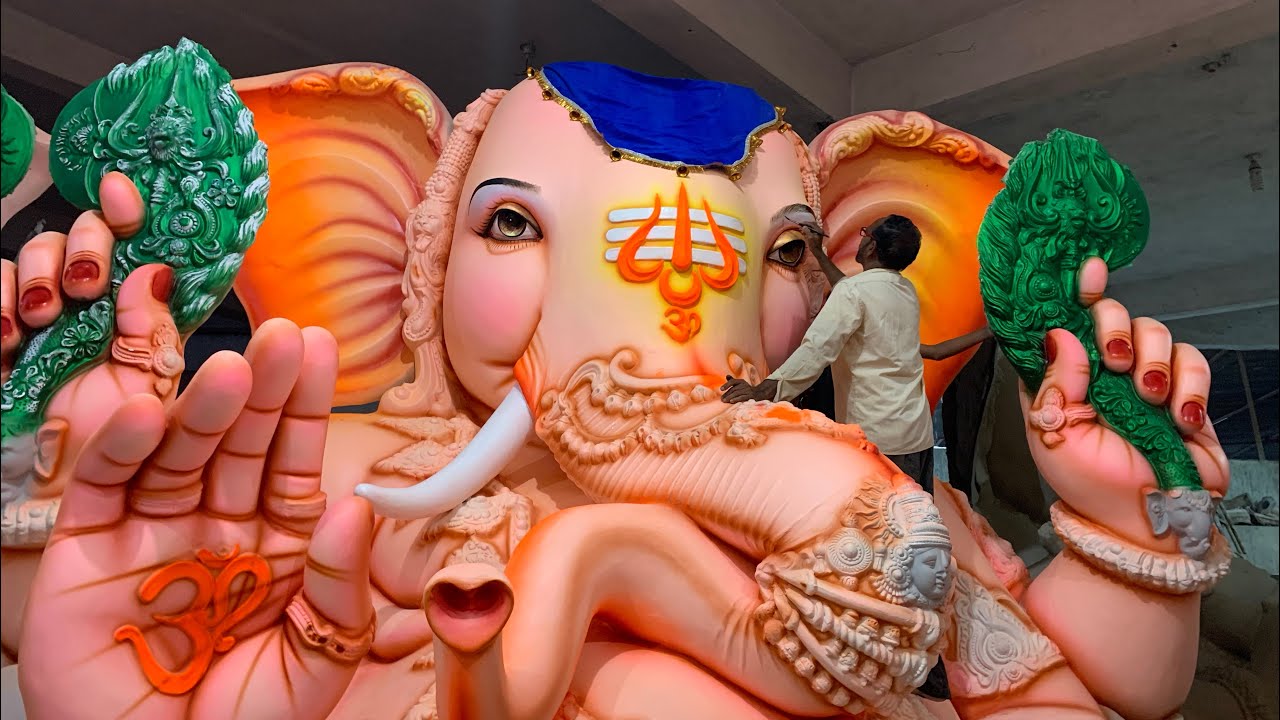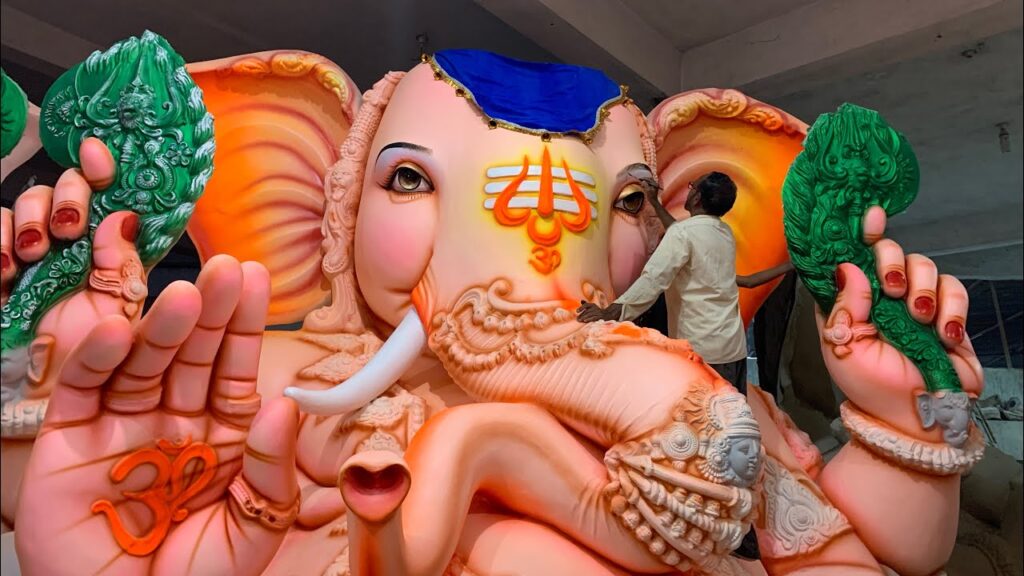 Balapur Ganesha is know for its Laddu auction since 1994, Kolan Mohan Reddy
won the first auction for Rs 450, their after its keep on increasing year
on year in 2015 Balapur Laddu has crossed seven figure mark and Fetches
Record Rs 10.32 Lakh, in 2014 Rs. 9.50 lakh and in 2013 it bid was 9.26
lakh.

Gowlipura Ganesh Pandal, Old City: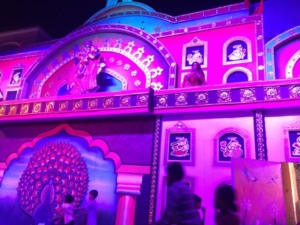 In Old City of Hyderabad, Gowlipura Ganesh Pandal is one of the oldest and
very popular ganesh utsav samithi.
Durgam Cheruvu (Hitech City):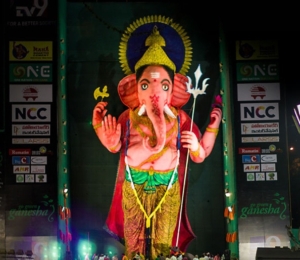 72 feet clay Ganesha idol in the year 2015 at Durgam Cheruvu, Hitech
City. It has become the latest Ganapathi in Hyderabad.
Other Places Famous Places:
Kamalanagar Chaitanyapuri Ganesh Idol
New Nagole Ganpati bappa
September 20, 2023 Ganesh Nimajjanam in Hyderabad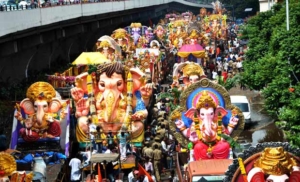 Check the latest Places to visit in Hyderabad with your family or friends and enjoy your day!