Imagine you are sipping on a glass of Sangria, a cool breeze blowing past and you are talking to your hubby, simply about nothing. Who doesn't love such a relaxed day? But the main problem in this is the time. We hardly get time in this fast moving life of ours. Planning a vacation or a day of leisure has become an impossible task. What if we told that there's lots of such romantic and luxurious getaways nested in between vast of greenery, just a few kilometers away from your home? Here's a list of five of the best five star resorts in Hyderabad.
Best Five Star Resorts
Leonia Holistic Resort – This one is considered to be one of the best amongst the resorts in and around Hyderabad. They offer best in class resort services to the guests not only from Hyderabad or India, but also from all around the world. It is a luxurious getaway for a day or two even if you don't have a whole week's time. Their presidential suits are the best that comes with spacious bedrooms, a living area and an office area along with a private pool. What is more special about this resort is their holistic spa and wellness center. Situated just 86 kms from the heart of the city and with the starting range of Rs. 3,800 Leonia is a good choice.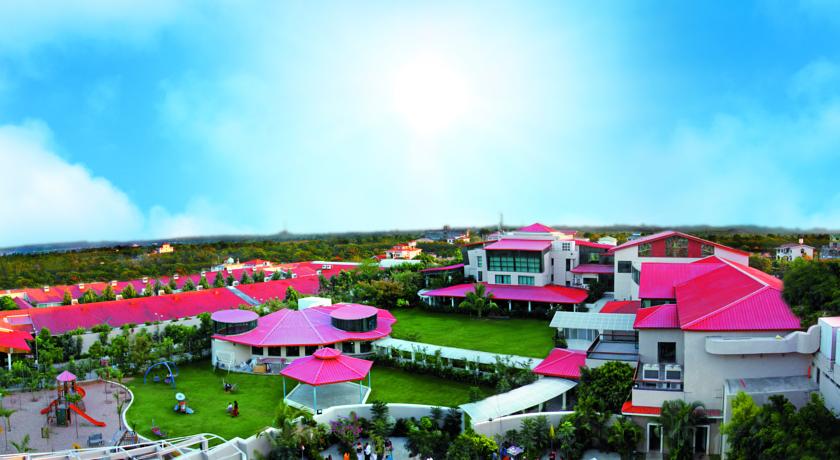 Lahari Resort – One of the best resorts in Hyderabad, Lahari is known for the sprawling greenery, unending number of fun activities and the clear waters. It boasts of awesome swimming pools, a cricket ground equal to that of an international cricket stadium and uber cool rooms. You can indulge in adventure sports such as paintball, water slides, Jacuzzi, water polo, go karting and more. It is situated at a distance of 46 kms from Hyderabad and the cost per night is Rs. 13,000.

Golconda resorts and spa – This is a must visit if you want to have a panoramic view of the Osman Sagar Lake. Apart from this, this resort situated at 23 kms from Hyderabad; boasts of all the premium facilities that the Nizams used to enjoy. If you chose to live in the Pool Villa, you will get a private garden of yours, a private pool and of course a luxurious living and bed room. With tariff starting at Rs. 8,000 per night, this resort is a great choice for all.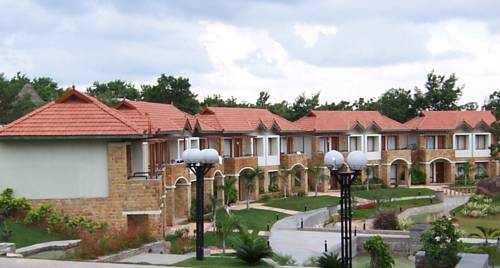 Songs of earth – This place is best for all those who love nature. It is a retreat into the nature where you can be one with mother earth. Other than this, you can take part in various adventure sports such as Tarzan swing, archery, Burma bridge, climbing, commando net and more. The tariff for this resort starts at Rs. 5,000 per night and it is situated just 25kms away from Hyderabad.

Papyrus Port resort – A unique name it is. Well, this resort is themed on the Egyptian ways of life. This one's not only the best in Hyderabad, but also all over India. The visuals are simply breathtaking. They boast of spa lawns, beach cricket space, open air theatre, swimming pools, gym and even more. The cost starts from Rs. 3,500 per night and is 34 kms from Hyderabad.