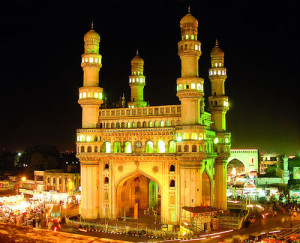 Charminar
The Charminar, constructed in 1591 CE, is a monument and mosque located in Hyderabad, Telangana, India. The landmark has become a global icon of Hyderabad, listed among the most recognized structures of India.
Address: Hyderabad,
Telangana 500002
Opened: 1594
Hours: Open today:9:30AM–5:30PM
Architectural style: Islamic architecture
Phone: 040 6674 5986
Number of minarets: 4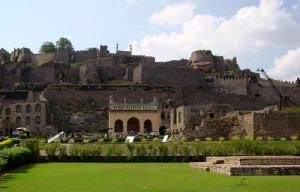 Golkonda Fort
Golconda, also known as Golkonda or Golla konda, a fort of Southern India and capital of the medieval sultanate of the Qutb Shahi dynasty, is situated 11 kilometres west of Hyderabad. It is also a tehsil of Hyderabad district, Telangana, India.
Address: Ibrahim Bagh,
Hyderabad,Telangana 500008
Hours:Open today:9AM–5:30PM
Phone: 040 2351 2401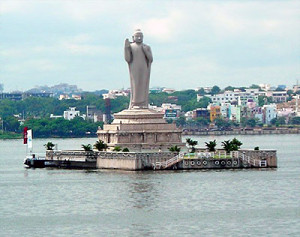 0
Hussain Sagar
Hussain Sagar is a lake in Hyderabad, Telangana, India, built by Hazrat Hussain Shah Wali in 1562, during the rule of Ibrahim Quli Qutub Shah. It is spread across an area of 5.7 square kilometers and is fed by River Musi.

Surface elevation: 536 m
Area: 4.4 km²
Length: 3.2 km
Inflow source: Musi River
Cities: Hyderabad, Secunderabad
Islands: Buddha Statue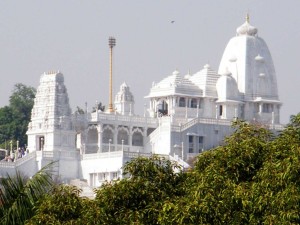 Birla Mandir
Birla Mandir is a Hindu temple, built on a 280 feet high hillock called Naubath Pahad on a 13 acres plot. The construction took 10 years and was constructed in 1976 by Swami Ranganathananda of Ramakrishna Mission.

Address:Hill Fort Rd,
Hyderabad,Telangana 500004
Hours: Open today:7AM–12PM, 3–9PM
Phone: 040 2345 0165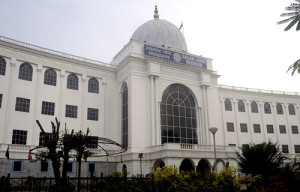 Salar Jung Museum
The Salar Jung Museum is an art museum located at Darushifa, on the southern bank of the Musi river in the city of Hyderabad, Telangana, India. It is one of the three National Museums of India.

Address: 22-8-299-320,
Darul Shifa Road, Afzalgunj,
Hyderabad, Telangana 500002
Hours:10 am to 5 pm
Phone: 040 2457 6443
Founded: 1951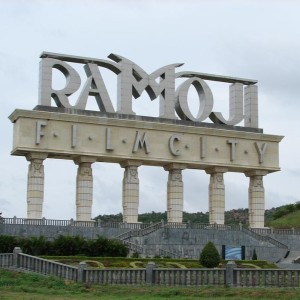 Ramoji Film City
The Ramoji Film City in India is located in Hyderabad. At 2000 acres, It is the largest integrated film city in the world.

Address: Anaspur Village,
Hayathnagar Mandal,
Hyderabad,Telangana 501512
Owners: Ramoji Rao
Phone: 1800 4250 9999
Hours: Open today · 9AM–5:30PM
Founder: Ramoji Rao
Founded: 1996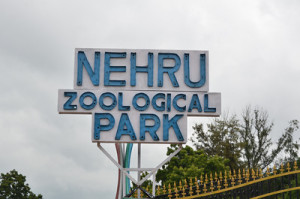 Nehru Zoological Park
Nehru Zoological Park is a zoo located near Mir Alam Tank in Hyderabad, Telangana, India. It is one of the most visited destinations in Hyderabad. Zoo hours vary by season, and the zoo is closed on Mondays.

Address: Zoo Park Main Rd,
Kishan Bagh, Bahadurpura West,
Hyderabad,Telangana 500064
Opened: October 6, 1963
Area: 154 ha
Phone: 040 2447 7355
Number of species: 100
Number of animals: 1,100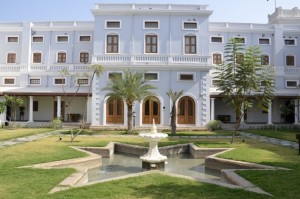 Falaknuma Palace
Luxurious lodgings in a 19th-century royal palace offering opulent interiors, fine dining and a spa.
Address: Engine Bowli,Falaknuma,
Hyderabad, Telangana 500053
Opened: 1894
Owner: Mukarram Jah
Phone: 040 6629 8585
Architect: William Mard Marret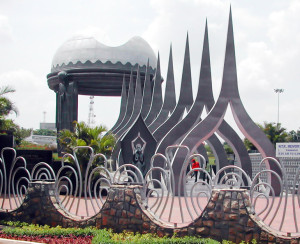 NTR Gardens
NTR Gardens is a small public, urban park of 36 acres adjacent to Hussain Sagar lake in Hyderabad, India.

Address: NTR Marg, Central Secretariat,
Khairatabad,
Hyderabad,Telangana 500004
Hours: Open today:2:30–10PM
Phone: 040 2345 0305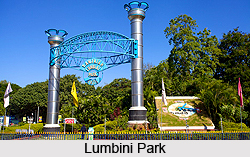 Lumbini Park
Lumbini Park is a small public, urban park of 7.5 acres adjacent to Hussain Sagar in Hyderabad, India. Wikipedia
Address: Opposite Secretariat New Gate,
Khairatabad,
Hyderabad,Telangana 500004